How To Send Money Overseas
Send money from Australia to Thailand
NOTE – I NOW USE A NEW SYSTEM – You will find 'Transferwise' with Google.
I find Transferwise very efficient.
For years we have been confused on how to send money overseas to my wife's family in Thailand.
Now I think we have found the best simple method.
The Australian Westpac bank was our latest and best arrangement yet.
$$$$$$$$$$$$$$$$$$$$$$$$$$$$$$
Here is a few notes for you if you are wishing to send money overseas.
Small branches of the Westpac bank may not have this service. Other banks have this service but take longer to get the money to the receiver plus they try to insist you convert the money before sending which results in much lower exchange rate.
Other banks sometimes have a cheaper fee but the few dollars cost you more in the long run.
So my advice is – use the Westpac bank and send cash in Australian dollars.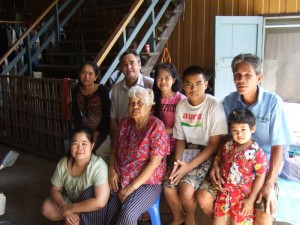 Here is exactly what we did on 13th of Jan 2014 – the exchange rate on the day was AU$1 = 29.26 Thai Baht (you can check the exchange rates on any day and see just how efficient your banking service is).
About 2pm we gave the teller at Westpac Byron Bay NSW AU$732 – $700 to send to Thailand and $32 for the transfer fee. We got a phone call from the family in Thailand at 2pm the following day (14th) saying they received 20300BAHT. So we got 29Thai Baht per AU$1. – that is an excellent rate.
I believe this system would apply when transferring money to any country.
Things To Do Before transferring Money Overseas.
Open a Westpac bank account. (this may not be 100% necessary but will make things smoother)
Find the absolute correct spelling in English of the receiver's bank name and branch and bank address (full addresses of the branch) and the receiver's name and home address. (full addresses)
You also need the 'SWIFT CODE' for the overseas bank (the receiver can ask the bank).
The Receiver's bank account number.
The Receiver's bank account name.
Write the information clearly for the teller to copy.
…………..
I hope this information about transferring money overseas is useful to someone as we were always disappointed at the exchange rate given by other banks and were pleased with the results of using the Westpac. I believe the Westpac also has an online service for those using online banking and the transaction fee is lower than that of the over the counter service.
In other countries you might not have a Westpac bank but you might find a bank that will send your country's currency and you might find you get better exchange rates at the other end, it is worth shopping around.
Have a nice day Len Hend.
by Len Hend