Concrete Beams for Second Floor.
Bamboo supports the form work.
These beams supporting the upper floor were skillfully built into place.
First arrived a large pile of bamboo in six meter length and various round and rough sawn lengths of timber.
Hundreds of props were made up and assembled like a maze supporting the boards that the steel and concrete was to sit on until the concrete dried and then it was all taken away.
Much work went into the form work so as to ensure that it would support the weight of the concrete.
The upper bathroom floor was poured at the same time as these upper beams and allowances for the drainage need to be put in place.
The amount of rebar varied in different beams. The strongest beam has eight strands of rebar.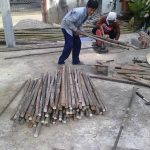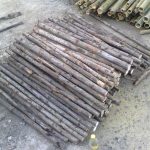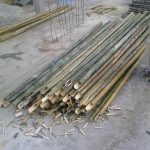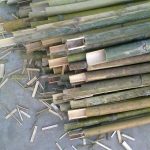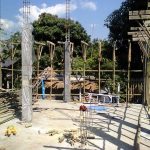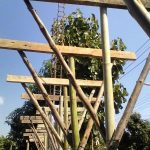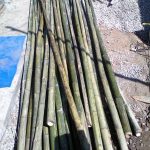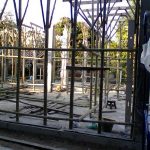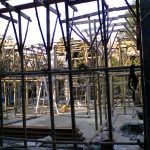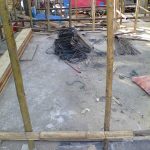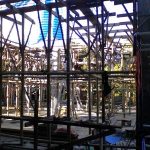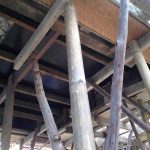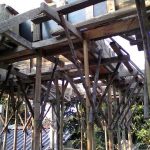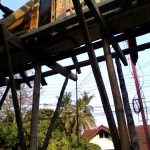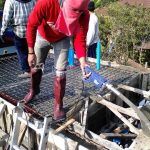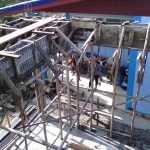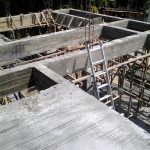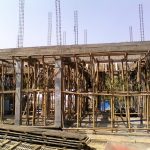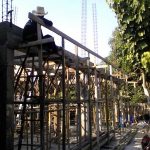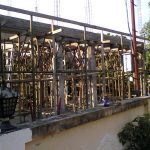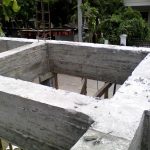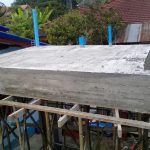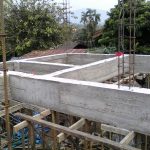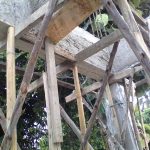 Go to the next page –
Go back to top.