Page under construction.
Funeral in Chiang Mai Thailand.
◄ browse the website ►
An old fellow of 86 years was being nursed at home by his daughter and members of the village community helped by bringing food, washing clothes and relieving her when needed.
Their house is almost next door and I visited them and when he passed away I kept watching the funeral proceedings.
https://youtu.be/SNNQUgF52kU
A few videos here will give you an idea of the way it all want and it was quite a pleasant lesson for me in the culture of the people here in Chiang Mai, Thailand.
The funeral was very well organized and everyone in the village seemed to give a hand with whatever was happening, building a float to carry to coffin, preparing food, directing traffic, arranging flowers, it seemed to be non stop busy for therr days.
The first two days involved erecting the tent like structures for the visitors to sit and eat while the float for the coffin and flowers were being put together.
The monks came and food was prepared by the locals.
About three hundred people were at the funeral but not all at once, they seemed to come and go.
Some images and videos of a typical funeral.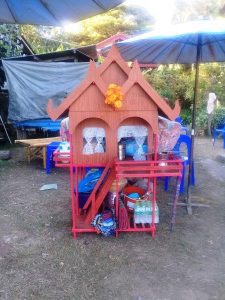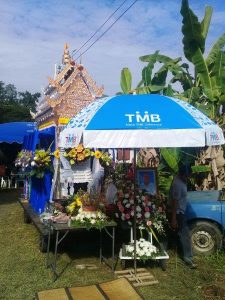 Go to the next page –
Go back to top.